Karen Bettis
Master Esthetician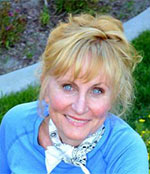 Karen Bettis is a Master Esthetician who specializes in sensitive, aging, acne & most skin types. She brings her fifteen plus years of knowledge to the table when diagnosing a skin care plan for each of her clients she is sensitive to needs and budget when working through the process of a skin care plan. Most recently she has partnered with Osmosis Pur Skin Care line which she has determined through her years of experience to be one of the finest skin lines for the value.
A History of Healthy Living
Karen moved to the mountains in 1980 from Green Bay Wisconsin and finally landed in Park City, Utah in 1985. She continued to raise her children in Park City while she was finding her niche in the Park City business community. Working in finance, property management and real estate until about 2000 when she decided to pursue her true passion of skincare. She first got her Esthetician license in 2001 and became a Master Esthetician in 2003 both from Skinworks in Salt Lake City, Utah. First working at Marc Raymond Salon at Silver Mountain Spa in Park City, Utah then moving to Salon Seven at Silver Mountain Spa at Kimball Junction, Utah. Finally moving to Silver Mountain Spa in the Prospector neighborhood in Park City, Utah where she has since remained.
Karen loves anything she is passionate about, when she finds something she loves doing and becomes passionate about it, it becomes a part of her and she pursues it to the fullest extent. Lately she has become proficient at paddle boarding, loves working out and is a sharp shooter at the Park City Gun Club.