Karen Bettis - Park City Esthetician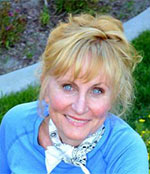 My name is Karen Bettis and I have been a Master Esthetician doing facials and esthetic services in Park City, Utah since 2001.
I have worked as a salon employee and for a brief period, part time at a medical spa, I have also worked with major products lines in both settings. That experience has led me to be self employed and become Holistic certified with my skincare line.
Please check my
Google Reviews
to help get a feel for what to expect.
Facials & Skin Care Solutions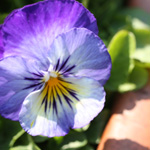 My philosophy is to change attitudes surrounding aging and bring my clients an new confidence in their skin and the image they project. I believe in my product that is chemical free and Leaping Bunny friendly. My products (except for wellness) is safe to use during pregnancy and many of my products are Oncology safe. I work with the knowledge that what is happening in the body appears on the skin, our largest organ. I use technology in my facials, the Osmosis Revitapen, TAMA Blue Onyx Microcurrent, and now body holistic treatments with the Osmosis +Sculpt, all to enhance the benefits of my product line.